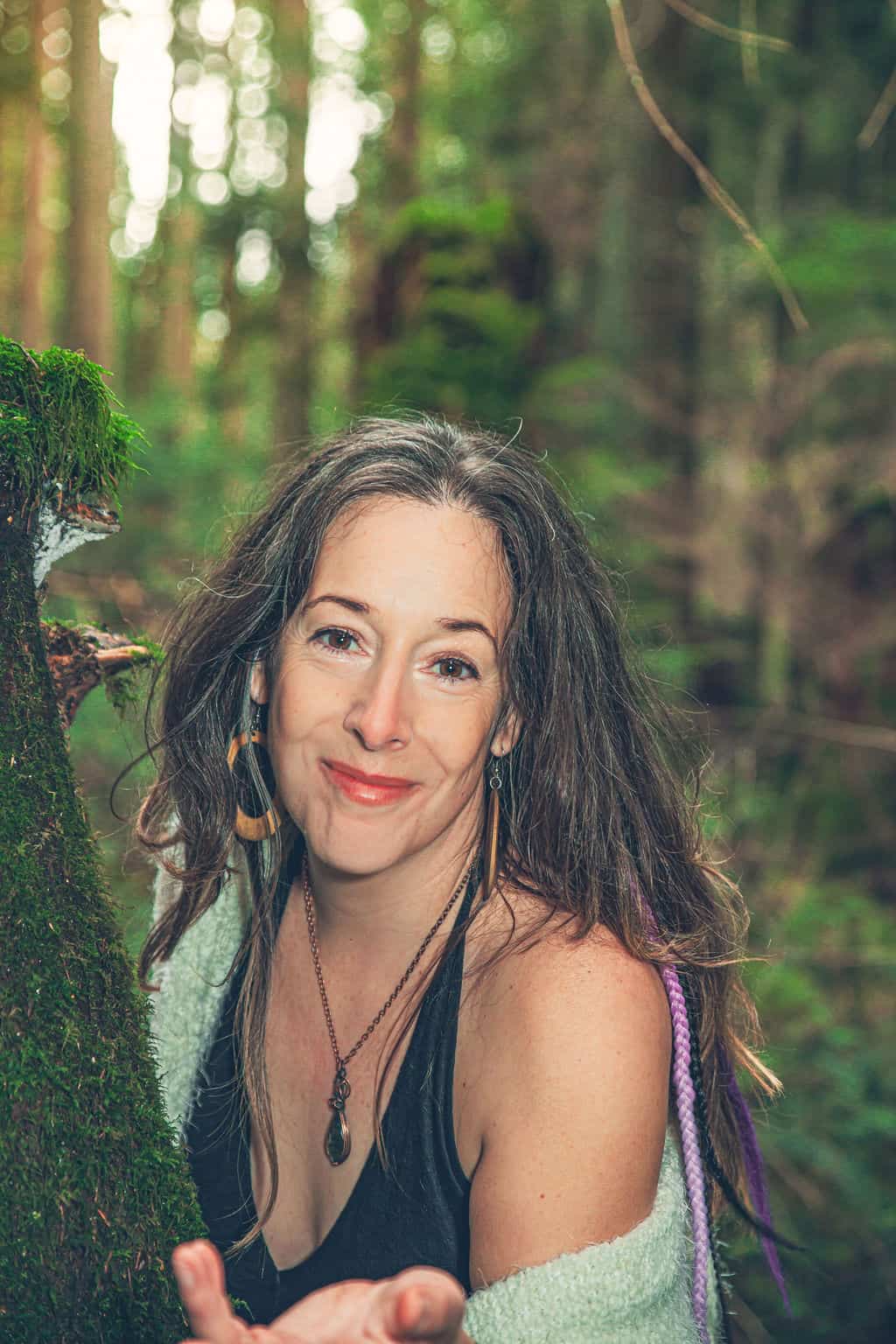 Hello

beautiful fellow human travellers of this wondrous universe! 
My name is Johanne and my passion and soul purpose is to empower you to heal your core soul wounds and reclaim the magic of your unique spontaneous creative expression. 
It took me close to five decades to get here, to find my way back home to my heart, soul and life purpose. 
It wasn't easy. 
So much of the modern western-based culture has been created in a way that keeps us small; keeps us from returning "home" to our deep inner selves—wild, free, creative, fully embodied and alive. 
I've come a long way…
…from the silent and closed off young girl who shut herself off from the world, opened and lightened up only when intoxicated, through to the young adult who succeeded academically, professionally and socially but lived a secret life of addictions and self sabotaging behaviours fuelled by deep self-hatred… 
It took me years of healing and deep soul searching to realize how I'd spent years locked in a state of trauma response; unaware of it until I woke up.
I still remember when the wakening began. I remember the sound of cicadas and the leaves rustling in the soft breeze, the musky smell of wet earth and moss, the sun pouring on my face, warming my skin, and the slow immediate beauty of the moment flowing itself into me and me into it—One with All Life. Here. Now. No future. No past. 
I was lying on the hard planks of an outdoor yoga platform nestled in a lush forest of the Quebec Laurentian mountains being led into a heart-opening yoga asana, when an ocean of tears gushed out of me as years of numbed emotions came rushing in. 
It was the dusk of my thirties on a hot muggy mid summer's day, almost ten years ago.
This is when I first realized that sensing and feeling my emotions, rather than fleeing them, was the gateway to deep healing and a greater sense of aliveness; that my body contains incredible intelligence and wisdom…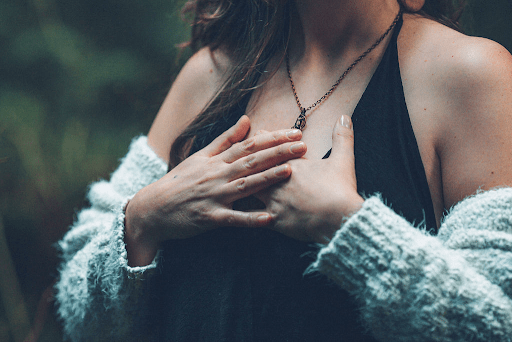 This is when I realized that I had been living a life that felt dead—life draining rather than life affirming. 
Something deep inside me told me there was much more to life than what I'd been led to believe. 
I couldn't spend one more precious life moment shape-shifting to fit into a world from which I increasingly felt estranged, and whose values created increasingly more soul dissonance.
I was sick of being gripped by a paralyzing fear that I would die without ever having fully lived… 
I needed out.
So began my journey back home…to me, to mother Earth, and to that which is greater than me and greater than the sum of us all. 
It would take many more years of deep, courageous and relentless travels into the realms of my inner shadows to free myself from decades of conditioning and to finally have the courage to make a drastic life change and follow my heart. 
That was April 2018. After a decade of studies that brought me to the Ph.D. level and two decades working in the world of public policy and politics, I quit my six figure ascending career and the promise of a cushy pension, packed my life into a 1991 Chevy G-20 camper van and went on a quest to find my soul's purpose.
I still remember feeling my entire being vibrate with ecstasy as I ignited the engine and felt it roar its freedom into my ears, Elijah Ray's "Walk with me" blasting through the MP3 player, and my heart thundering its desire to dance me back fully into life. 
I didn't know where I was going, nor how I was going to make a living, but in that single moment, everything felt right. Something in me knew intuitively that everything would be alright and clarity would emerge when the time was ripe.
As I shifted the gear into drive and pressed my foot into the pedal, a fleeting memory came back to visit me full force—a memory of a time long long ago as a very young child of about 5 years old when I dreamed of becoming a nomadic explorer on my horse when I grew up—little did I know my horse would be powered by a modern engine! 
I won't lie, many times, fear gripped me by the loins and froze me into temporary paralysis. Many times I questioned the sanity of my decision.
Amidst the fear and the doubts, I also found bliss, and amidst that bliss, I found my calling: to help others remember that…
All Life is Sacred.
And I realized…
…that you and I, sisters, brothers, fellow women, men and gender diverse folks of this wondrous universe, we are meant to be so much more than what we've been made to believe!
…that abundance lives in the recognition of this truth and in the recognition that all beings have unique gifts and we all came here to manifest these.
Layers and centuries of trauma have led us astray, and we can find our way back.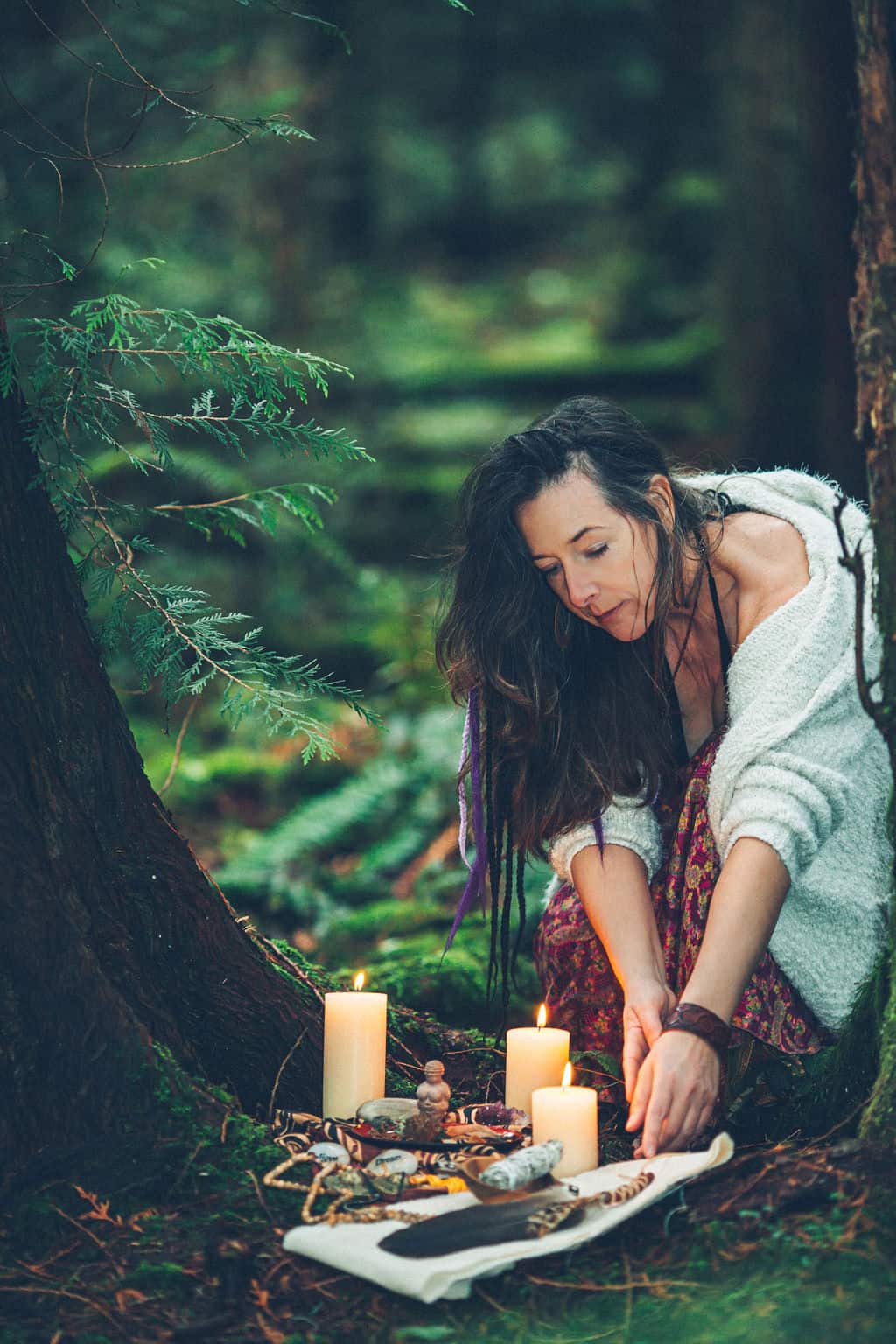 I won't lie, the journey back home: to all of the love, beauty, creativity and fulfillment inside ourselves can be long, winding and challenging—and I did it. So can you. 
For many years, I felt so stuck… 
…until I realized that the only way out was through.  
That's when I turned to my original 'loves' to help me move through the trauma and my deepest soul wounds: creative expression, Mother Earth and Great Spirit. 
Thus began my journey back home.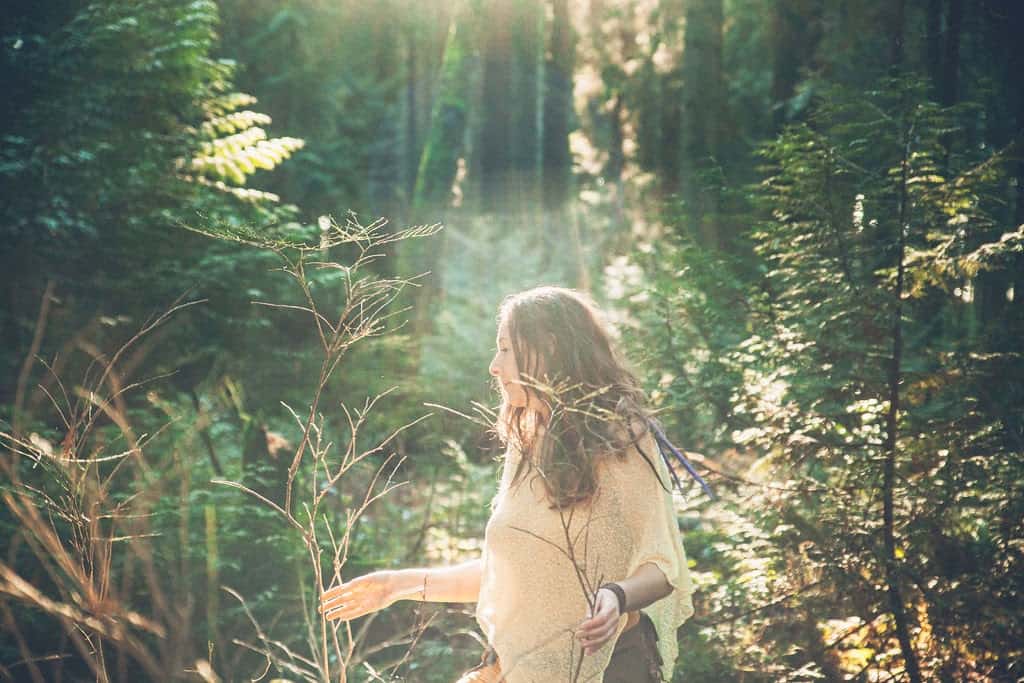 Leaning into my original loves:
I began to allow myself to experience and embrace the depth of my emotions.
I learned to alchemize tough emotions into powerful medicine.
I unlocked my creative potential.
I discovered and began creating alternative stories to the ones dominating my worldview heretofore; opening doors to more vibrant life paths and possibilities. 
I uncovered and finally unleashed my unique gifts into the world; those gifts my soul came here to manifest.
My aim is to help you do the same!  
And it would be my deepest honour to support you on your journey.
You are not alone, beautiful soul.

Click here to schedule a free 30-minute call to explore whether we are a fit to work together!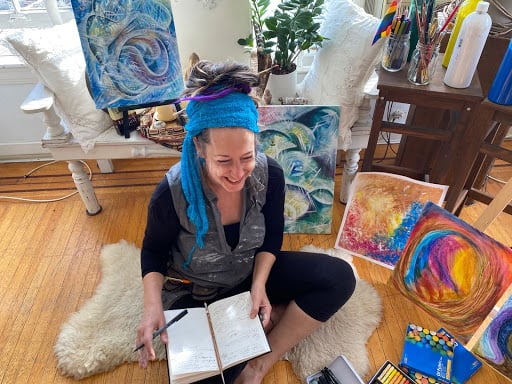 I respectfully acknowledge and offer gratitude to the Coast Salish peoples of the xʷməθkʷəy̓əm (Musqueam), sel̓íl̓witulh (Tsleil Waututh), and sḵwx̱wú7mesh (Squamish) Nations on whose ancestral and stolen traditional lands I currently live, work, play, grow and study – named Vancouver by Settlers. I also wish to recognize and honour their incredible resilience and courage in the face of the continued systemic racism they are confronted with daily.