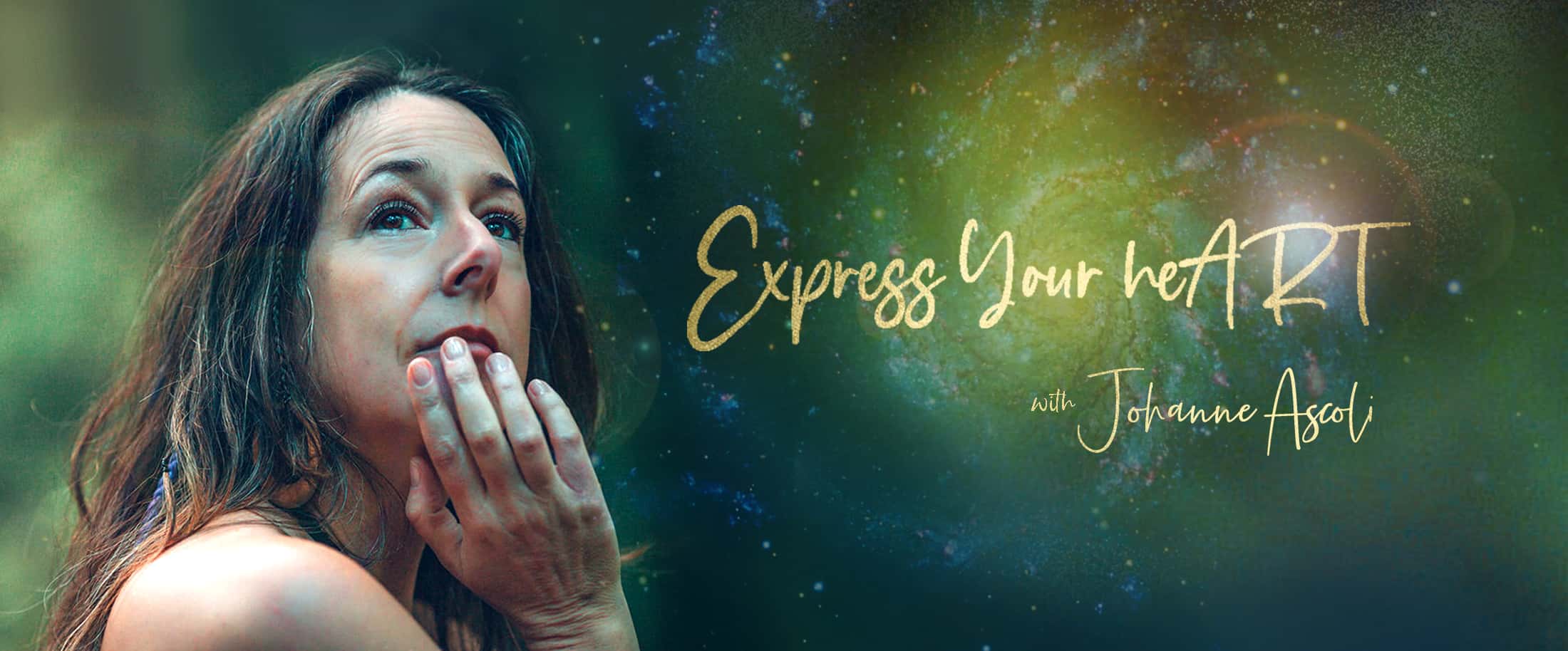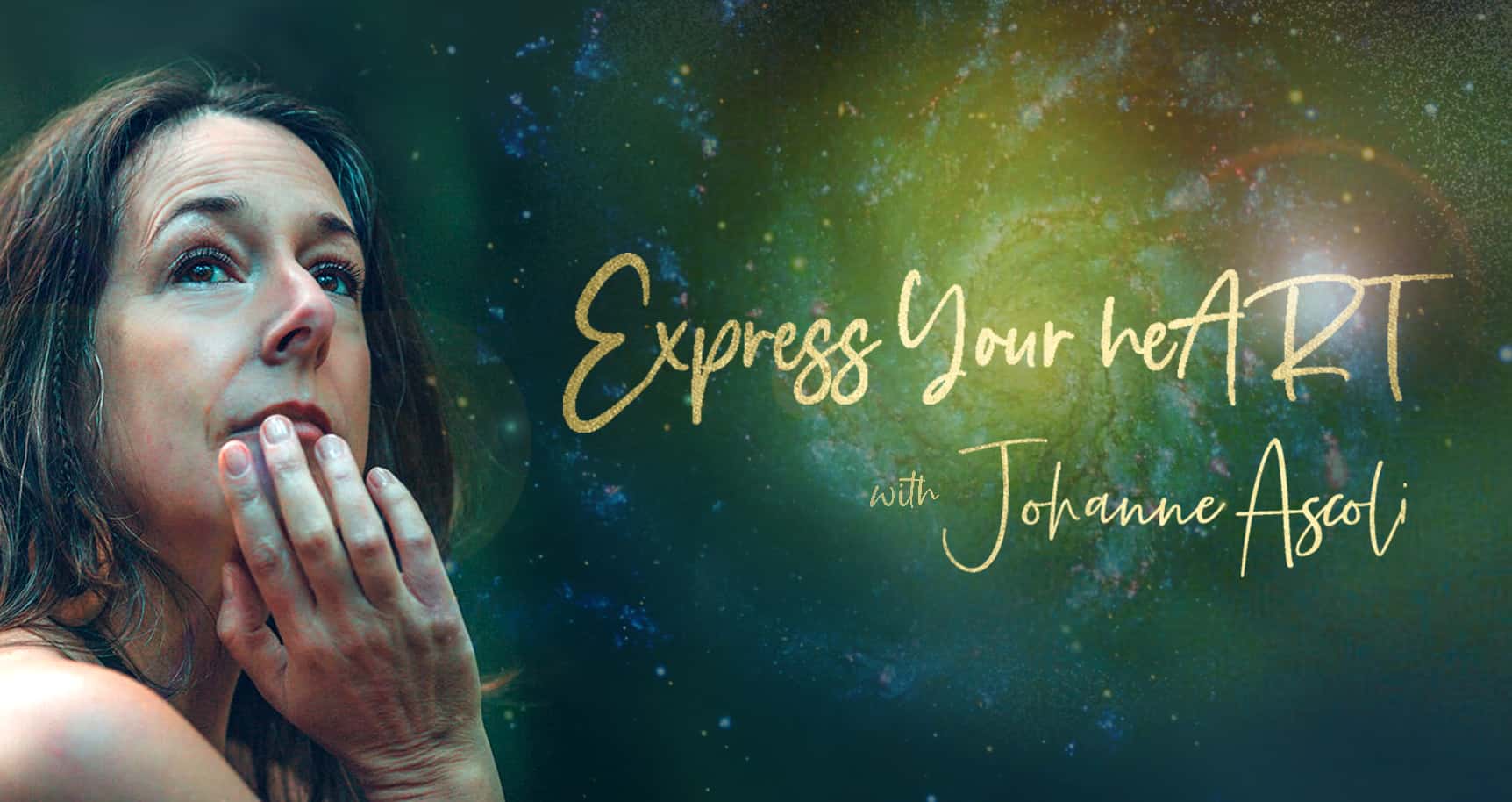 Connect to your inner wellspring of wisdom, your creative potential and power, & rekindle your relationship to spontaneous creative expression, playfulness & love of life!

Welcome beautiful soul!
The unique essence and expression of you is your gift to the world, and it is needed right now!
Are you ready to reclaim it and shine your brilliance into the world?
When you tap into your creative energy, life flows, life is vibrant, and it is full of passion and joy.
I want that for you, and for all beings!
Within you is all that you need to heal the wounds that keep you small and be the creator of your own life.
You are powerful.
You are creative.
You are worthy.
And you can reclaim that for yourself.
Hello, my name is Johanne 
I'm here to offer you a safe container to help you heal your soul wounds and reclaim the unique vibrant creative expression of you!
Through deep empathetic and compassionate space holding and the powerful medicine of expressive arts, I will walk with you through the dark night and into the creative light of you.
A Gift for You:
A Guided Meditation, Visualization & Expressive Arts Process to Step Into Inner Peace & Joy.
If you're LONGING to unlock your creative potential in a way that nourishes your heart, that unleashes the truth that's been hiding inside you for too long…
Join me.
I would be honoured to accompany and support you on your path back home to the exquisite beauty inside of you, gently and with deep love and compassion for the pain you are experiencing.
I know it well.
I can hold it with you.
You don't need to hold it alone any longer.
The rewards are well worth it!
More freedom

A more vibrant life

 

A healthier relationship to self and others

More self confidence and self love
I'm here to help you reclaim that sense of aliveness and step into the unique spontaneous expression of your full being — body, mind and spirit. 

Your inner wellspring of creative energy  is dying to find expression in you again!
When you tap into that energy, life flows, life is vibrant, and it is full of passion and joy. 
You deserve to feel that in your life!
It's time for you to come ALIVE again.
The world needs you. 
Mother Earth needs you. 
You need You!
If your heart is whispering "yes" as you read these words, then I invite you to schedule a free 30-minute Soul-Chat call with me now by filling out the following form. 
I look forward to hearing from you, and even more so, to walk with and support you into a fuller and more alive version of you! 
Come join the revolution of beautiful humans who are waking up to the unique creative expression of themselves and daring to unleash it into the world to be the change the world needs now.
Your inner wellspring of creative energy is dying to find expression in you again!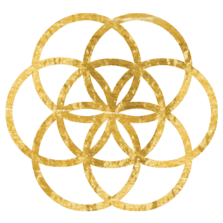 Expressive Arts Journeys
Reconnect to your soul's wisdom in small intimate group journeys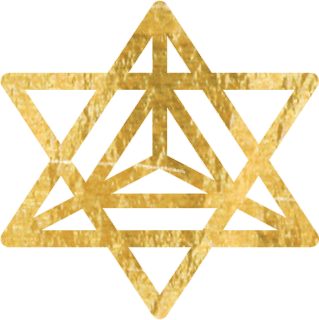 Work With Me
One-on-One and Hybrid Signature Program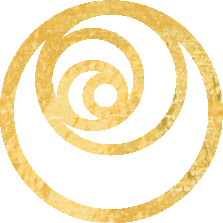 Free Discovery
Learn more about my approach to the expressive arts and whether its a good fit for you
"A beacon of light amidst many difficult months"
I recently had the pleasure of participating in one of Jo's workshops. Jo is a warm, gifted facilitator who guided a process that created such inner revelations. In less than two hours I was able to express, draw and name my current inner struggle and find my own way through it, through the art and the writing. I left the workshop feeling lighter, inspired and ready to tackle the challenges ahead. It was a beacon of light amidst many difficult months.
— Jennifer Williams (Ottawa, Canada) Owner, business coach and consultant for progressive companies at Firefly Insights; Co-owner and President of Goodfood2u (www.goodfood2u.com)
"A huge impact on my recovery process"
Johanne, I was waiting in the hope to find the right words to express my gratitude to you. I still don't know how to explain my emotions but I would like you to know that the work with you has made a huge impact on my recovery process.
—Kirsten M. (Vancouver, Canada)
"A deep knowledge and understanding of trauma"
Johanne's passion for healing and helping others is one of her most powerful gifts! Her warmth and gentle nature makes establishing safety and trust with clients seamless. On top of this she has a deep knowledge and understanding of trauma and healing. I would highly recommend her services.
—Erin Grace (Vancouver, Canada) Women's Empowerment Coach; Life, Career and Wellness Coach (Erin Grace Coaching)
"Profoundly Healing!"
"Johanne is gifted at leading timeless and creative space; I could hardly believe all we had accomplished every session. I am proud of the inner and outer work we did during these sessions. They were fun and pushed me to my edges in such a perfectly balanced and gentle way, which was also profoundly healing!"
— Nicole Cameron (Ontario, Canada), Civil Engineer
"My expressive art flow is alive and stronger!"
"As a result of Johanne's 5-week expressive arts journey, I've had some major shifts in my internal world. I have access to more self love and deeper connection! I've reconnected to parts of myself I had not seen in years. The meditations were amazing, deep and sacred. I always felt transported to another place and time. And I loved the spontaneous visual art creations that emerged each session! I rediscovered my love and ability for poetry and my expressive art flow is alive and stronger!"
—Estelle Mayer-Linklater (Ontario, Canada), Artist
"Oh my gosh! What just happened?"
"Oh my gosh! What just happened? Why's the back of my neck trembling? Where did that heavy, dark tightness in my throat go? How did she do that?
The first time I "worked" with Johanne was simply magical. A tension buried deep within the cells of my body suddenly released…. like a massive dam breaking without warning… giving way to a swift flow of joy and lightness that brought me to laughter… and soon after, to tears.
I've paid far more credentialed experts to help me resolve my inner wounds. Jo seemingly effortlessly helped me excavate decades… lifetimes… generations of primal, subconscious wounding and shaming in the beat of a heart.
Johanne is surely one of the most intuitive, brilliant, compassionate and forward-thinking souls I've ever had the blessed fortune to meet. Rather than teaching me or fixing me… I always feel Johanne is vulnerably and humbly on the journey with me.
While my holistic, experiential iceberg work with Johanne feels more like play, it brings clarity and a greater sense of my life's true purpose and source of joy.
— Jan Canterbury (VA, USA), Environmental Scientist, USEPA, Retired; Co-founder of BuildingBridgesVA.com and AscentVA.org
"Her methods are gentle and reassuring"
Working with Johanne allowed me to open up and explore parts of myself that I didn't know I needed to access. I can be quite shy about making art. But her holistic approach made it feel natural and childlike (a way I haven't felt in a long time). I just needed to be open; and what followed were things that I will be able to refer to whenever I feel unsure about myself in the future. What I appreciate most is that she doesn't force you to do anything you are not ready to do. Her methods are gentle and reassuring. My goal is to work with her in the future. I without a doubt recommend working with Johanne.
—Alexis Cornwall (Vancouver, Canada)
"Permission to just Play!
I have always felt this yearning to express myself creatively, to tap into something bubbling at the surface for years, but my fears and self judgements always got in the way. Johanne's Expressive Arts Journey program felt like the safe and gentle container I needed to breathe into this inner exploration, supported by a skilled facilitator and like-hearted women. I was able to explore my creativity without being blocked or worry about the focus on the outcome and results. Johanne, in her gentle and embodied approach, created an accepting space where there was room for everyone, their expression, and whatever emerged. I've come away with more confidence in my own creativity and expression as the journey rather than a destination. I've also discovered new expressive mediums as a result and given myself permission to just Play! Johanne is so loving, inspiring and wise and crafts a small steps approach to each session which allows so much spaciousness and room for meeting ourselves exactly where we are at. What a gift…
—Charmaine Lee (Ontario, Canada) Breathwork Facilitator
"My inner child really came out"
When I came to Johanne's Expressive Arts Journey, I was in a place of feeling undernourished, I had a lot of emotions and needed a place to have some time for introspection, self-reflection and processing.
The container Johanne created was such a good place to be internal and with my inner world and thoughts.
I was surprised by what came up in the journey. It went really deep into my consciousness into places that I hadn't yet accessed even though I do a lot of inner work. 
The art that I created in the circle helped me get in touch with things I hadn't looked at for a while. 
My inner child really came out in playing with the art. I connected with deeper parts of her that want contact and to be heard and witnessed by my adult self. 
Johanne had a good balance of divine masculine structure combined with a feminine way of holding space, letting us know that "all is welcome here."
She was a really lovely facilitator and held the space really well.
I liked that the event was very authentic and there was a lot of freedom and ease to utilize the medium of arts for deeper healing purposes.
I would definitely recommend Johanne's expressive arts work to others!
—Marissa Tonus (British Columbia, Canada) 
"Tapped into my Soul's wisdom and truth"
Johanne's Expressive Art's Circle Journey offers such a warm, welcoming, and inspiring space to connect with the creative Self. She does a fabulous job of holding a safe container for group expression, relating, and sharing while honoring each individual's own creative process. The 12-week journey was a beautiful compliment to the inner-work I've been journeying through and Jo's compassionate guidance and gentle approach allowed me to tap into my creative expressive self and truly tap into my Soul's wisdom and truth.
—Amy Fairbridge (Vancouver, Canada), Simplicity + Productivity Coach www.amyfaibridge.com 
"A nourishing environment to explore"
Johanne created a nourishing environment for us to feel safe and held so that we could open to explore our creative self-expression without pressure or judgement. 
I felt that no matter what the art I created looked like, it was more about the safety and ease in expressing myself that was opened up during the expressive arts journey. 
The messages that came through in the journey for my unique path helped me understand myself better: 'I am infinite, I am connected to the earth and I need flow in my life in order to fully thrive.'
I loved the freedom and expansiveness I felt during the expressive arts workshop and I would definitely recommend Johanne's work to others!
—Nurana Zeynalova (Azerbaijan)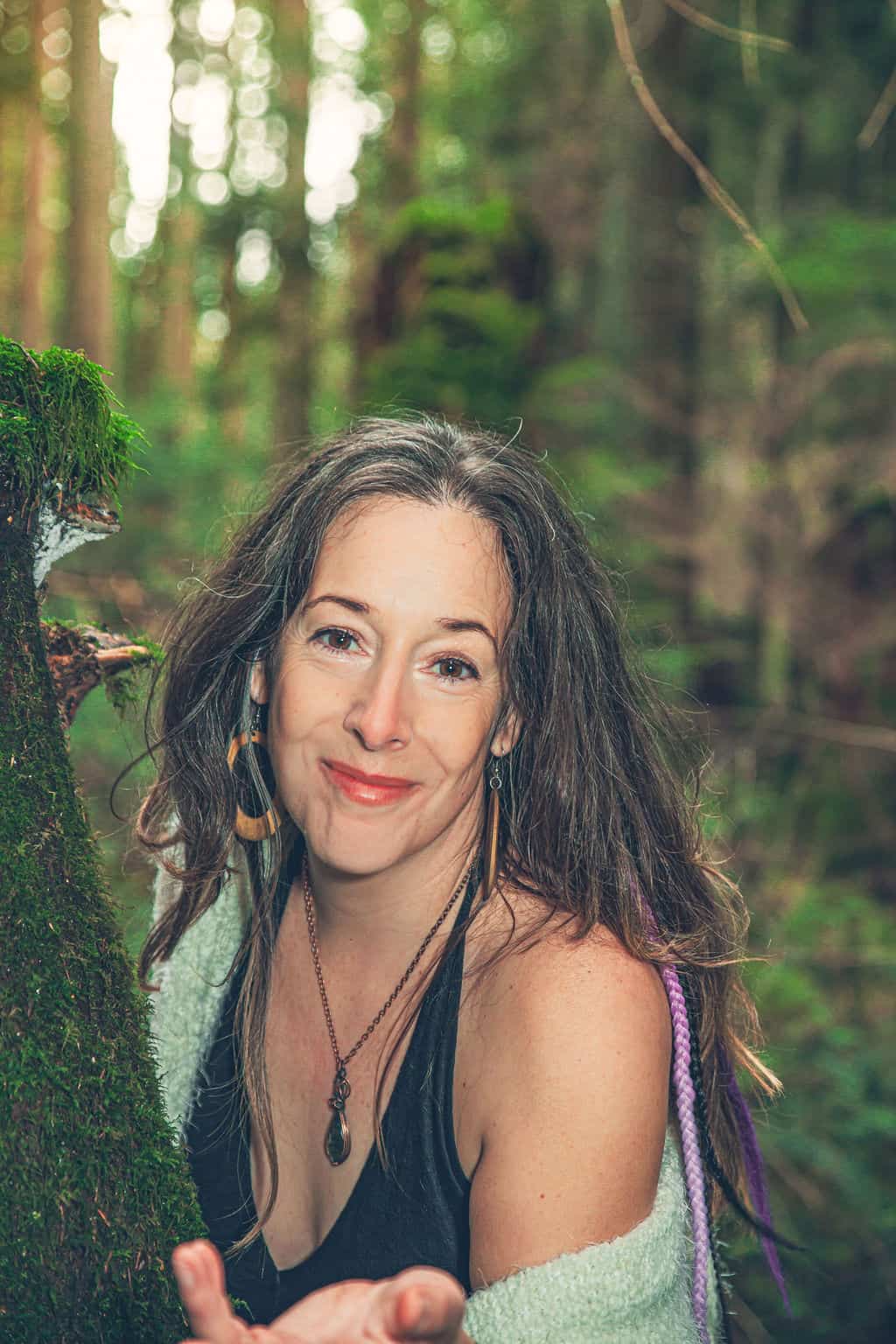 About Johanne
Throwing her full time six-digit salary, golden handcuffs and ascending career as a strategic public policy advisor to the wind after close to two decades in that field of work, Johanne shifted her life and returned to her original loves: Creative expression, Mother Earth, healing and spirituality. Drawing on these she now supports others in healing the soul wounds that keep them from living the vibrant lives they so long for and deserve; the wounds that keep them separate from their sacred relationship to self, others and the Earth. 
Trained as an expressive arts therapist, yoga instructor, transformational facilitator, and trauma-informed practitioner, Johanne offers soul-infused, trauma and polyvagal theory-informed, healing and person centred expressive arts workshops for groups, and one-to-one sessions. Her offerings are deeply experiential. She combines psychology, spirituality and expressive arts (visual arts, movement, writing, voice, play, etc) with various other healing modalities to facilitate embodied learning, spontaneous expressiveness, expanded awareness, creativity and deep healing.
She came to this work after years of doing her own healing and realizing that the life she had been living was not aligned with her soul's purpose. And so her heart as her compass and her soul as her guide, she is now committed to contribute her gifts to the healing of the Earth and All Beings by helping humans unlock their creative potential, heal and express the truth of their hearts, and transform their lives into their greatest work of Art.
Are you ready to unlock your creative potential, heal your heart and embody the fullness of who your soul came here to be?
If your heart is whispering "yes", I invite you to schedule a free 30-minute soul chat call with me.
​

I Stand For…
I dedicate my work and service to Mother Earth, to the rising of the Divine Feminine and to all Beings so that we may, together, co-create a more humane, conscious and sustainable future for ourselves and for the generations to come. 
May we all come to realize the sacredness of this gift of Life and see within each other that which is sacred. 
May we rekindle the creative force that dwells within each of us and consciously express it freely, joyfully and lovingly into the world. 
And may we become the ones we came here to be, unique and vibrant! 
That is my deepest desire for us all, and to this vision I dedicate the next chapter of my life.
~ * ~
I respectfully acknowledge and offer gratitude to the Coast Salish peoples of the xʷməθkʷəy̓əm (Musqueam), sel̓íl̓witulh (Tsleil Waututh), and sḵwx̱wú7mesh (Squamish) Nations on whose ancestral and stolen traditional lands I currently live, work, play, grow and study. I also wish to recognize and honour their incredible resilience and courage in the face of the continued systemic racism they are confronted with daily.