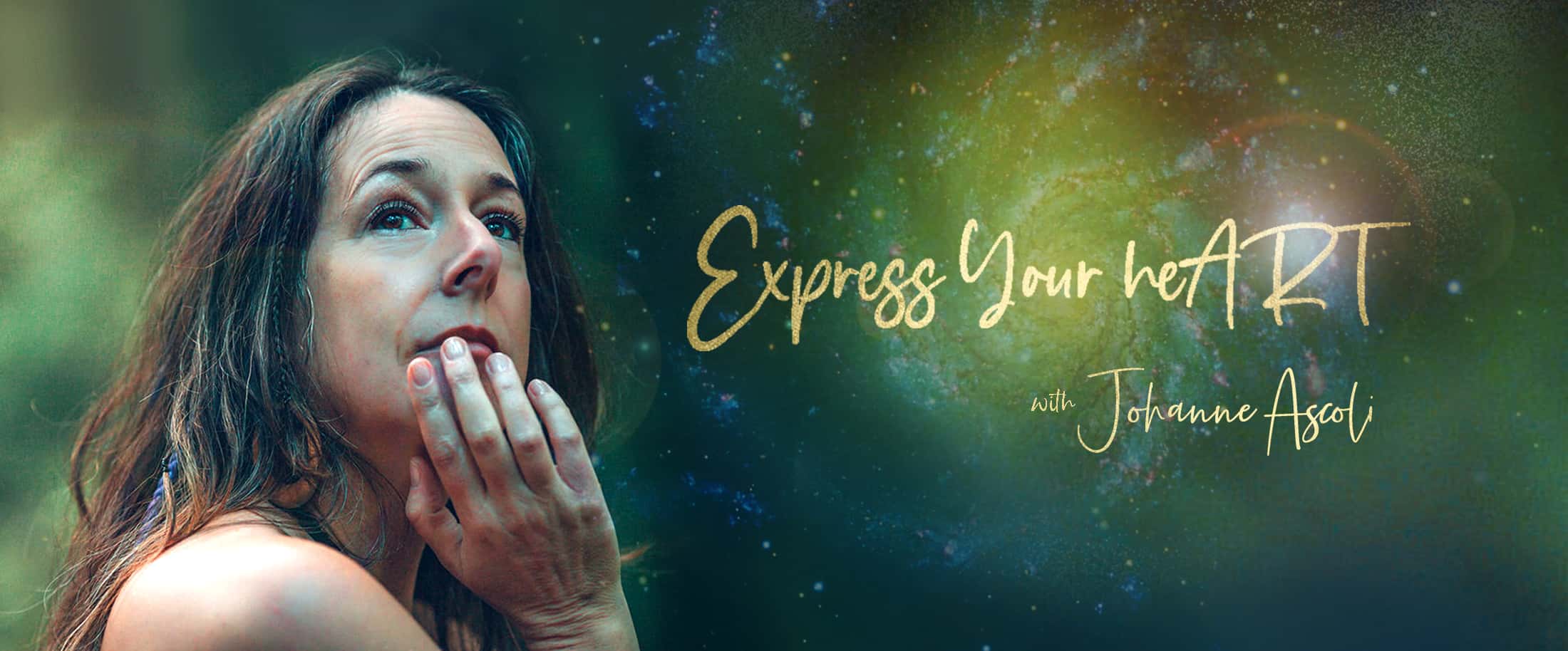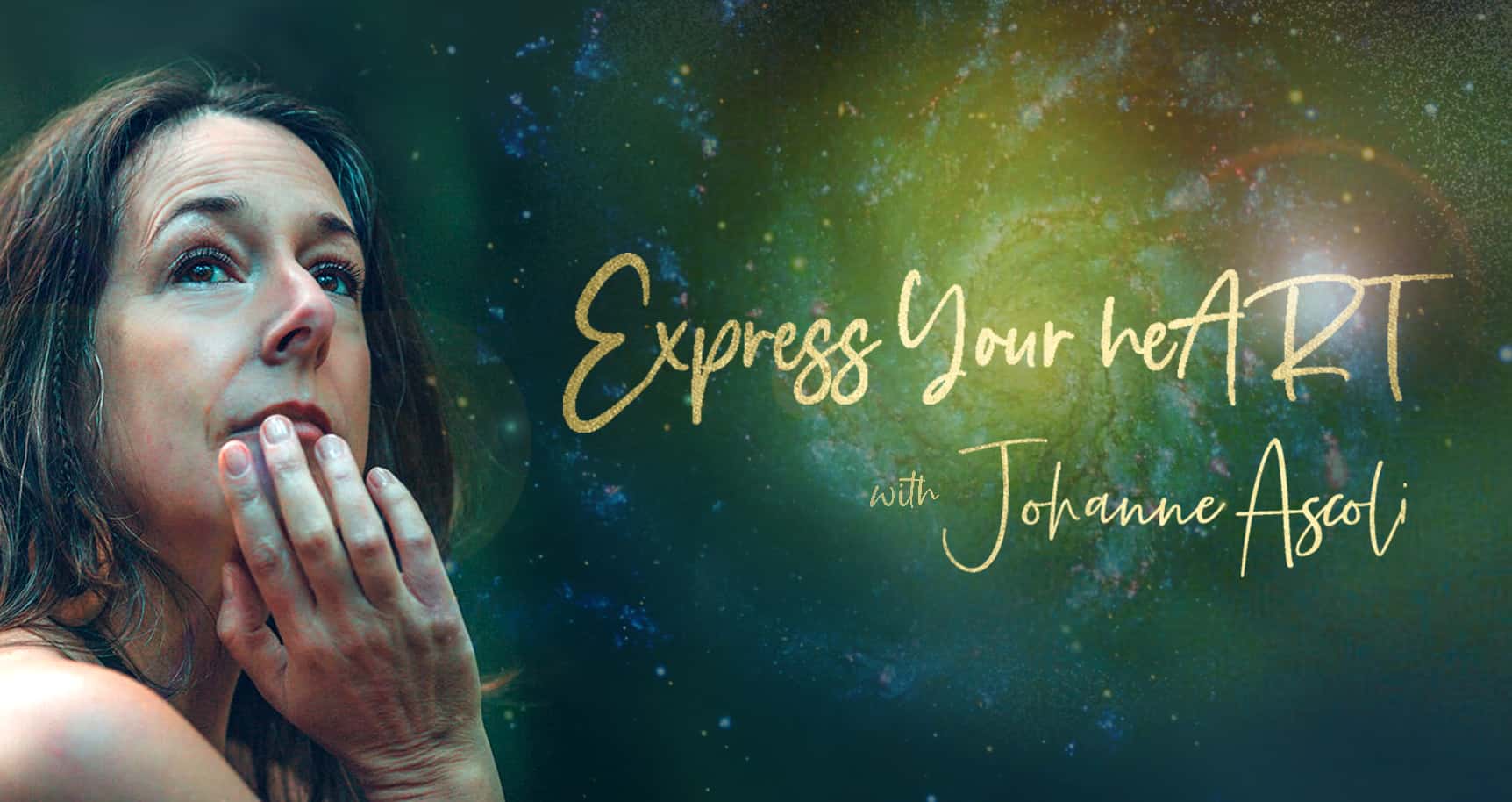 Unlock your creative potential, heal your heart, and embody the fullness of who your soul came here to be!

Welcome beautiful soul!
The unique essence and expression of you is your gift to the world, and it is needed right now!
Are you ready to reclaim it and shine your brilliance into the world?
When you tap into your creative energy, life flows, life is vibrant, and it is full of passion and joy.
I want that for you, and for all beings!
You have within you all that you need to heal the wounds that keep you small and be the creator of your own life.
You are powerful.
You are creative.
You are worthy.


And you can reclaim that for yourself.
Hello, my name is Johanne, and I'm here to offer you a safe container to help you heal your heart and reclaim the unique vibrant creative expression of you!
Through deep empathetic and compassionate space holding and the powerful medicine of expressive arts, I will walk with you through the dark night and into the creative light of you.
If you're LONGING to unlock your creative potential in a way that nourishes your heart, that unleashes the truth that's been hiding inside you for too long…
Join me.
I would be honoured to accompany and support you on your path back home to the exquisite beauty inside of you, gently and with deep love and compassion for the pain you are experiencing.
I know it well.
I can hold it with you.
You don't need to hold it alone any longer.
The rewards are well worth it!

More freedom.

A more vibrant life.  

A healthier relationship to self and others.

More self confidence and self love.

More connection to your inner wellspring of creative energy.

I'm here to help you reclaim that sense of aliveness and step into the unique spontaneous expression of your full being — body, mind and spirit. 

Your inner wellspring of creative energy  is dying to find expression in you again!
When you tap into that energy, life flows, life is vibrant, and it is full of passion and joy. 
You deserve to feel that in your life!
It's time for you to come ALIVE again.
The world needs you. 
Mother Earth needs you. 
You need You!
If your heart is whispering "yes" as you read these words, then I invite you to schedule a free 30-minute call with me now by filling out the following form. 
'Click here to schedule your free 30-minute call
Or check out some of my courses and offerings here
I look forward to hearing from you, and even more so, to walk with and support you into a fuller and more alive version of you! 
Come join the revolution of beautiful humans who are waking up to the unique creative expression of themselves and daring to unleash it into the world to be the change the world needs now.
Your inner wellspring of creative energy is dying to find expression in you again!
Your inner wellspring of creative energy is dying to find expression in you again!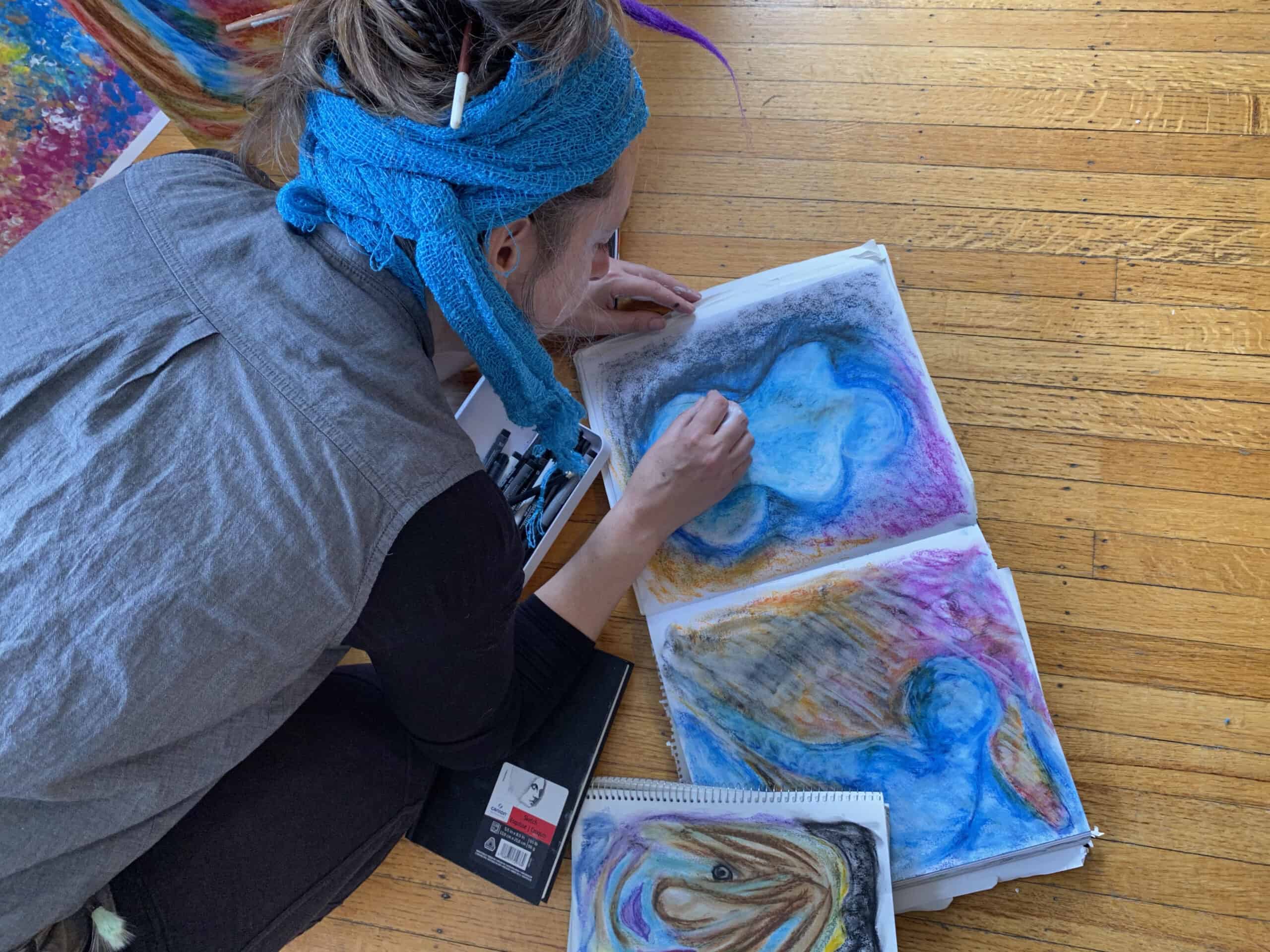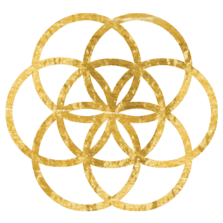 5-Week Expressive Arts Journey
Reconnect to your soul's wisdom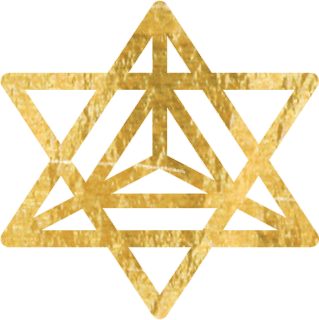 Work With Me
One-on-One and Group Sessions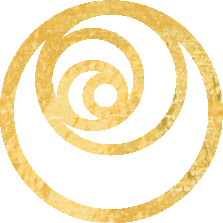 Client Praise for Johanne
"Johanne's passion for healing and helping others is one of her most powerful gifts! Her warmth and gentle nature makes establishing safety and trust with clients seamless. On top of this she has a deep knowledge and understanding of trauma and healing. I would highly recommend her services."
—Erin Grace (Vancouver, Canada), Women's Empowerment Coach; Life, Career and Wellness Coach (Erin Grace Coaching)
"I recently had the pleasure of participating in one of Jo's workshops. Jo is a warm, gifted facilitator who guided a process that created such inner revelations. In less than two hours I was able to express, draw and name my current inner struggle and find my own way through it, through art, writing and movement. I left the workshop feeling lighter, inspired and ready to tackle the challenges ahead. It was a beacon of light amidst many difficult months."
— Jennifer Williams (Ottawa, Canada), Owner, business coach and consultant for progressive companies at Firefly Insights; Co-owner and President of Goodfood2u (www.goodfood2u.com)
"Working with Johanne allowed me to open up and explore parts of myself that I didn't know I needed to access. I can be quite shy about making art. But her holistic approach made it feel natural and childlike (a way I haven't felt in a long time). I just needed to be open; and what followed were things that I will be able to refer to whenever I feel unsure about myself in the future. What I appreciate most is that she doesn't force you to do anything you are not ready to do. Her methods are gentle and reassuring. My goal is to work with her in the future. I without a doubt recommend working with Johanne."
—Alexis Cornwall, (Vancouver, Canada)
"Oh my gosh! What just happened? Why's the back of my neck trembling? Where did that heavy, dark tightness in my throat go? How did she do that?
The first time I "worked" with Johanne was simply magical. A tension buried deep within the cells of my body suddenly released…. like a massive dam breaking without warning… giving way to a swift flow of joy and lightness that brought me to laughter… and soon after, to tears.
To this day, I can't explain exactly what that tightness… that blockage… was or where it came from. I do recall a flashing image…. seeing my Mother handing a little body to someone else… feeling a painful sadness… that my very being was too much for her to "handle." This whole experience happened in a blink of an eye.
I'd spent years… well, decades to be honest… in & out of Imago and Cognitive therapies and a plethora of self-help modalities… trying to "figure out" why I carried this deep-seated burden of not being wanted.. not quite good enough… no matter how many material successes I'd achieved in my life.
I've paid far more credentialed experts to help me resolve my inner wounds… largely to no avail. Yet, Jo seemingly effortlessly excavates decades… lifetimes… generations of primal, subconscious wounding and shaming in the beat of a heart. Maybe it's the courageous leaps of faith she's taken in her own life that have fostered admirable and unique qualities of patience, courage and humility that allow her to provide a safe container for others to heal, grow, and move forward in their lives.
Johanne is surely one of the most intuitive, brilliant, compassionate and forward-thinking souls I've ever had the blessed fortune to meet. Rather than teaching me or fixing me… I always feel Johanne is vulnerably and humbly on the journey with me.
As an environmentalist scientist myself, who loves being in nature, I've also been in awe of Jo's deep connection to Mother Earth and her adventurous spirit of Oneness with all beings. It's a true inspiration. And, in Jo's groups I realize I'm not alone. Inhibition evaporates. I feel empowered to more fully express my myself through music, arts and even in communications…free from judgment.
While my holistic, experiential iceberg work with Johanne feels more like play, it brings clarity and a greater sense of my life's true purpose and source of joy. It helps me set an intention that doesn't require perfection… but, frees my full self… body, mind & spirit… in a soft way that transforms my fears into compassionate actions which can manifest break-throughs for both for myself and for others."
— Jan Canterbury (VA, USA), Environmental Scientist, USEPA, Retired; Co-founder of BuildingBridgesVA.com and AscentVA.org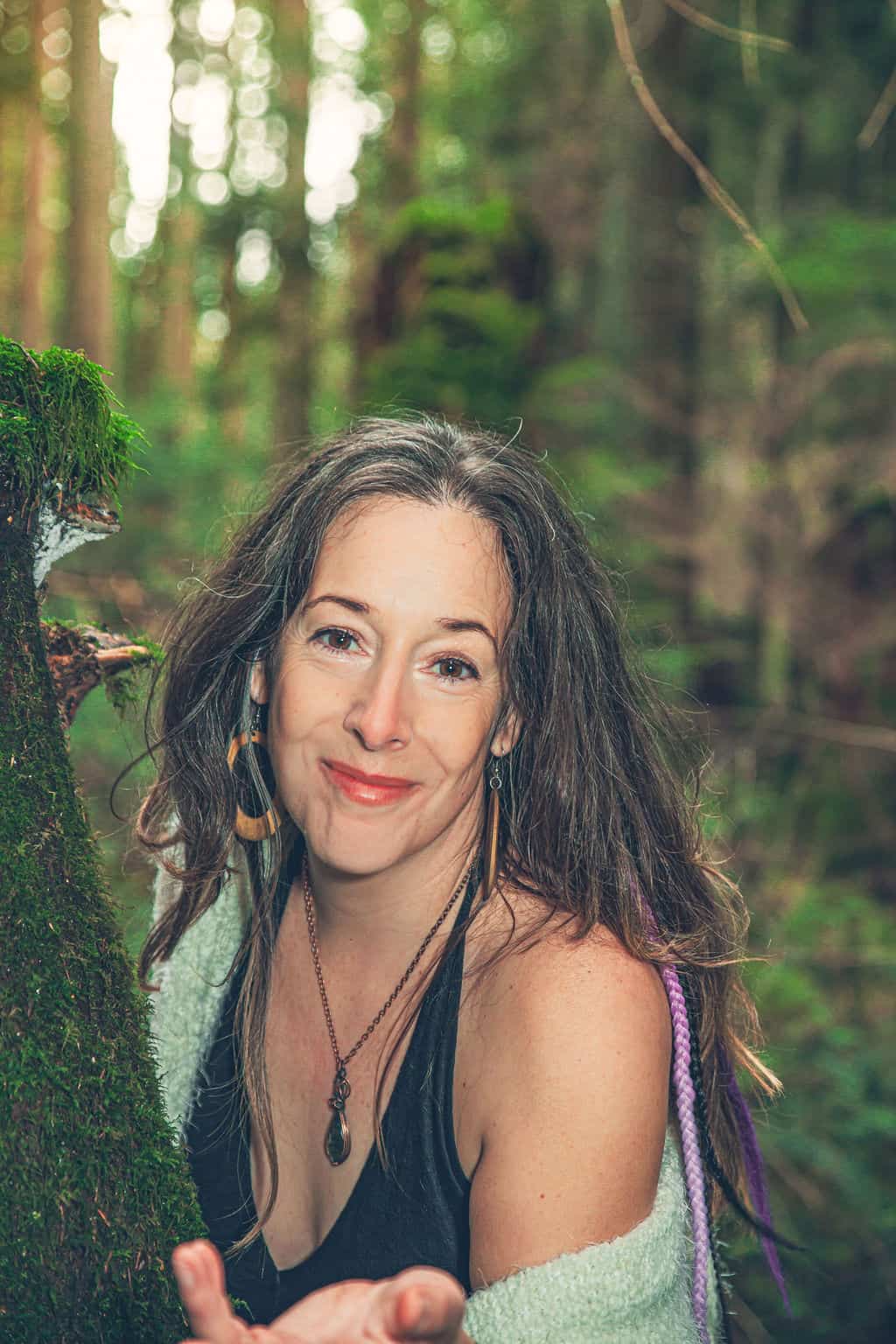 About Johanne
Throwing her six-digit salary, golden handcuffs and ascending career as a strategic public policy advisor to the wind after close to two decades in that field of work, Johanne shifted her life and returned to her original loves: Creative expression, Mother Earth and spirituality. Drawing on these she now supports others in healing the soul wounds that keep them from living the vibrant lives they so long for and deserve; the wounds that keep them separate from their sacred relationship to self, others and the Earth. 
Trained as an expressive arts therapist (2021), yoga instructor (2016), and transformational facilitator (2014), Johanne offers soul-infused, trauma-informed, healing and person centred expressive arts therapy group workshops and one-to-one sessions. Her offerings are deeply experiential. She combines psychology, spirituality and expressive arts (visual arts, movement, writing, voice, etc) with various other healing modalities to facilitate embodied learning, spontaneous expressiveness, expanded awareness, creativity and deep healing.
She came to this work after years of doing her own healing and realizing that the life she had been living was not aligned with her soul's purpose. And so her heart as her compass and her soul as her guide, she is now committed to contribute her gifts to the healing of the Earth and All Beings by helping humans unlock their creative potential, heal and express the truth of their hearts, and transform their lives into their greatest work of Art.
Are you ready to unlock your creative potential, heal your heart and embody the fullness of who your soul came here to be?
If your heart is whispering "yes", I invite you to schedule a free 30-minute call with me.
​

I Stand For…
I dedicate my work and service to Mother Earth, to the rising of the Divine Feminine and to all Beings so that we may, together, co-create a more humane, conscious and sustainable future for ourselves and for the generations to come. 
May we all come to realize the sacredness of this gift of Life and see within each other that which is sacred. 
May we rekindle the creative force that dwells within each of us and consciously express it freely, joyfully and lovingly into the world. 
And may we become the ones we came here to be, unique and vibrant! 
That is my deepest desire for us all, and to this vision I dedicate the next chapter of my life.
~ * ~
I respectfully acknowledge and offer gratitude to the Coast Salish peoples of the xʷməθkʷəy̓əm (Musqueam), sel̓íl̓witulh (Tsleil Waututh), and sḵwx̱wú7mesh (Squamish) Nations on whose ancestral and stolen traditional lands I currently live, work, play, grow and study. I also wish to recognize and honour their incredible resilience and courage in the face of the continued systemic racism they are confronted with daily.